Wall Street has always been a fascinating subject for filmmakers, and over the years, there have been many movies that have explored the topics of money, power, and greed. From classic dramas to today's thrillers, these films have captivated audiences with gripping stories and unique characters. In this post, I'll be counting down the 13 best Wall Street movies by highlighting the films that have defined the genre and left a lasting impression on audiences around the globe.
1. Margin Call (2011)
Set in the early stages of the 2008 financial crisis, Margin Call tells the inside story of a large investment bank that must mitigate a large, unforeseen risk in their portfolio. Featuring a star-studded cast including: Jeremy Irons, Kevin Spacey, Demi Moore, and Stanley Tucci, this film has some of the best performances in Wall Street movie history. If you enjoy incredible lines, unforgettable acting, and a dedication to realism, then this is the Wall Street film for you.
2. Wall Street (1987)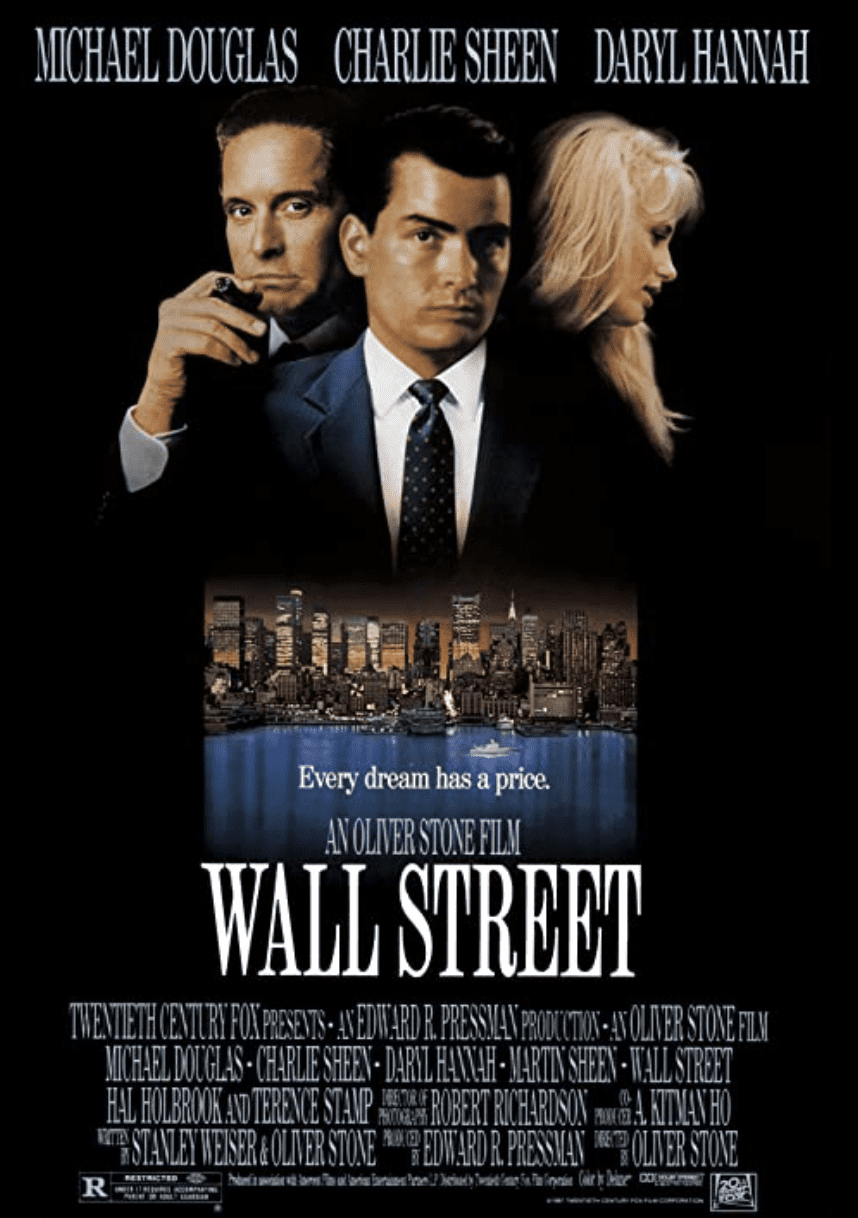 This is the classic film that started it all. Starring Michael Douglas, Charlie Sheen, and Daryl Hannah, the movie follows the story of Bud Fox (Sheen), a young, ambitious stockbroker who is determined to make a name for himself on Wall Street. In an effort to get ahead, Bud begins to work with Gordon Gekko (Douglas), a ruthless and powerful corporate raider, and ends up getting dragged into Gekko's illegal activities. Filled with some of the best quotes in Wall Street movie history, this is a cinematic adventure you won't want to miss.
3. The Big Short (2015)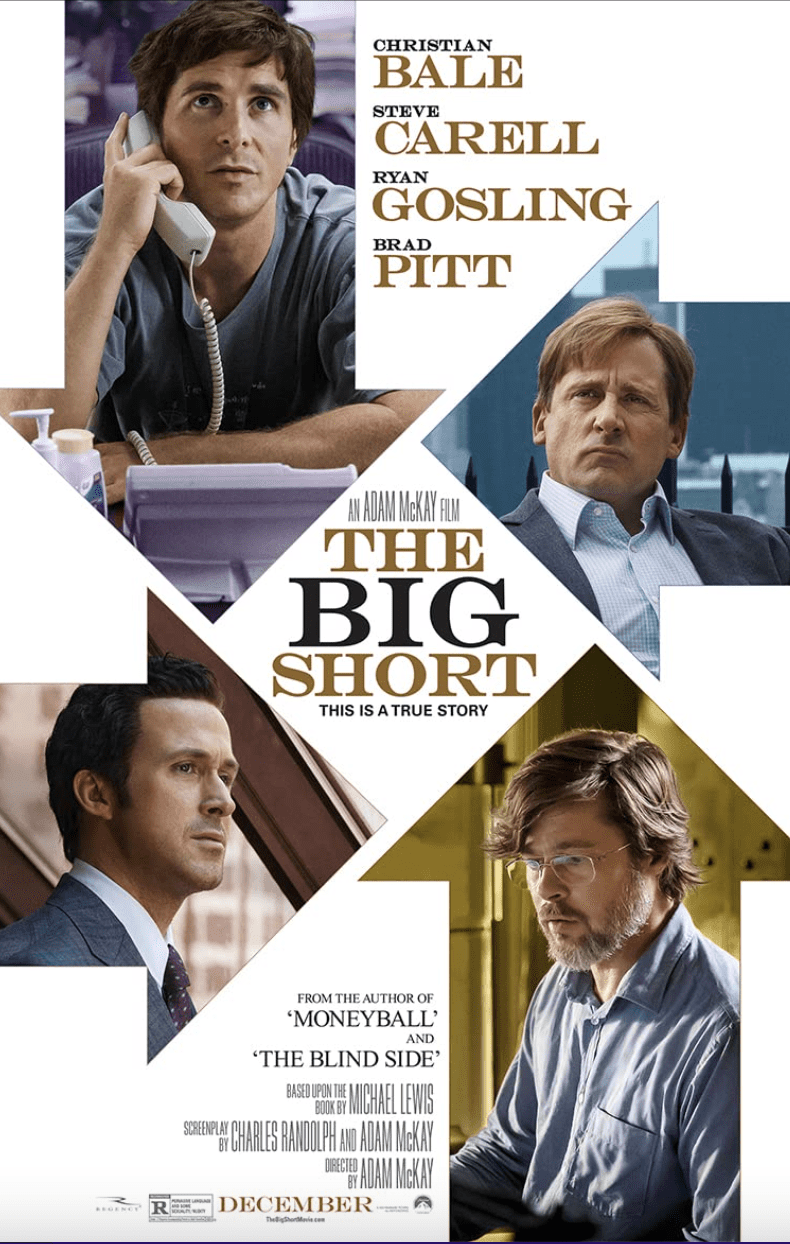 Based on the book by Michael Lewis, The Big Short is a biographical comedy-drama that tells the story of a group of investors who anticipate and profit from the housing crash of 2007-2008. The film explores the greed and corruption that led to the financial crisis and the human cost of the economic meltdown while also utilizing humor to educate its audience about complex financial topics. One of my favorite scenes involves Anthony Bourdain explaining how collateralized debt obligations (CDOs) are similar to seafood stew. If you like Christian Bale, Steve Carell, Ryan Gosling, or Brad Pitt, then you'll love The Big Short.
4. Trading Places (1983)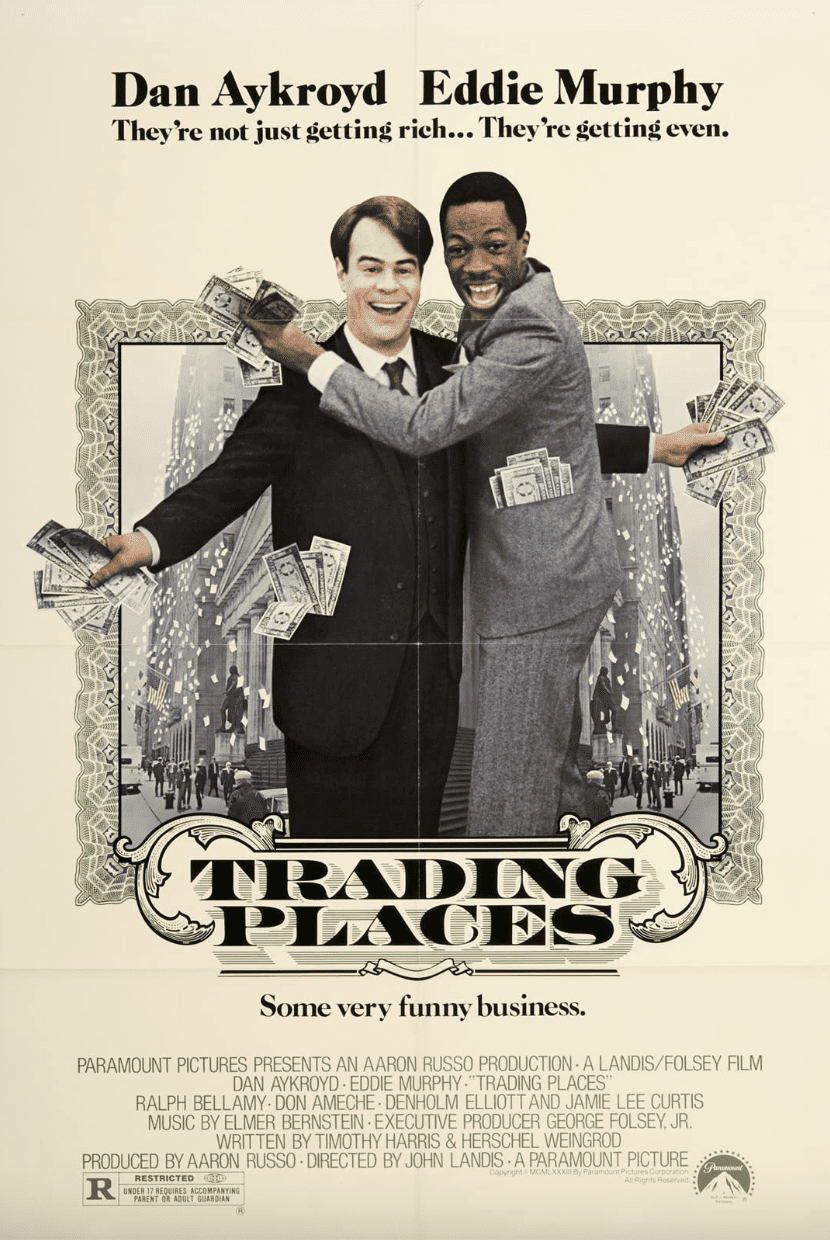 Being the only pure comedy on this list, Trading Places tells the story of two wealthy brothers who make a bet on whether nature or nurture is the key to success. To test their theory, the brothers force a wealthy commodities broker (Dan Aykroyd) and a poor street hustler (Eddie Murphy) to switch lives. As Aykroyd and Murphy struggle to adapt to their new circumstances, they begin to understand the other's plight and question the morality of their actions. The film shines a spotlight on class distinctions and social inequality and is widely considered a classic of 1980s comedy cinema.
5. The Wolf of Wall Street (2013)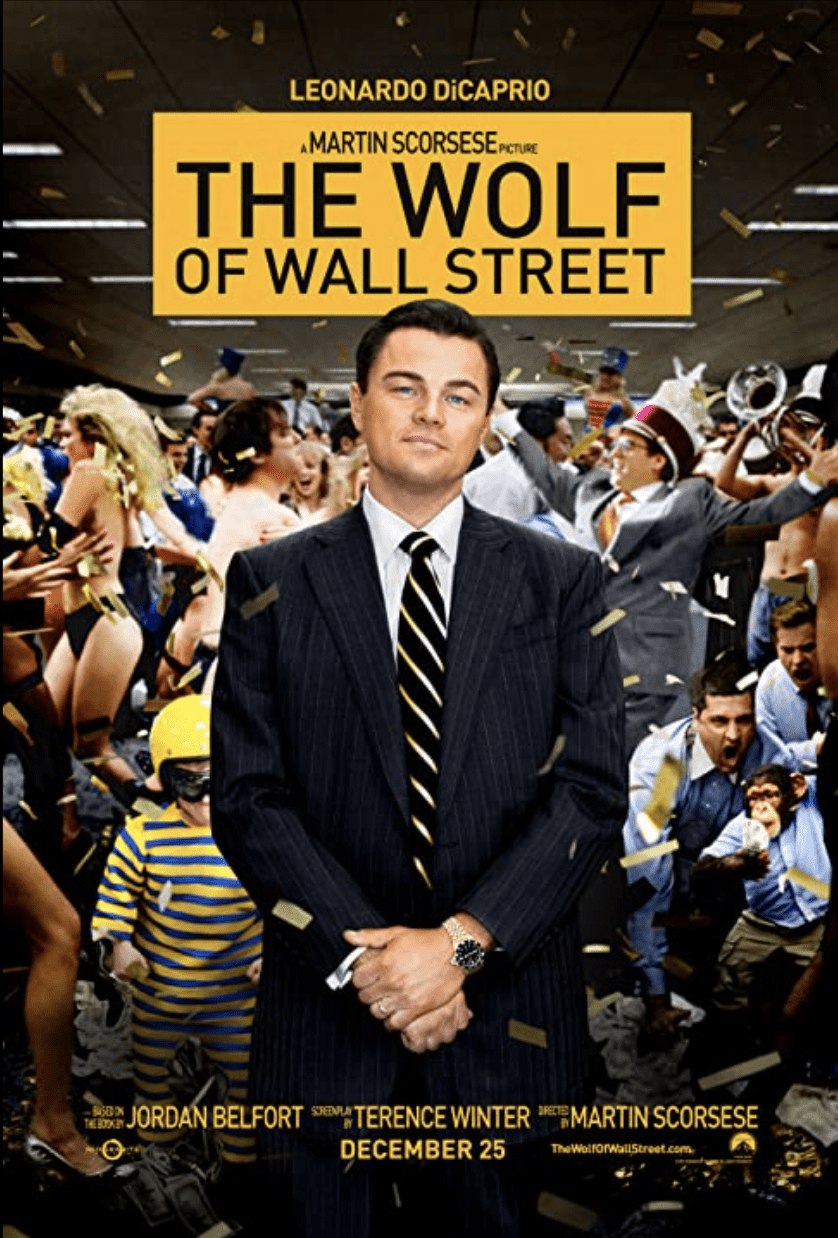 Directed by Martin Scorsese, The Wolf of Wall Street is a dark comedy based on the true life story of Jordan Belfort (played by Leonardo DiCaprio). The film follows Belfort's journey from an up-and-coming New York stockbroker to running his own firm (and the lavish lifestyle that comes with it). Filled with drugs, sex, and securities fraud, this film showcases the excesses of 1990s Wall Street in a way that no other movie can.
[Author's update 03/21/23: Had a fan create the following chart to illustrate how much more cursing there is in The Wolf of Wall Street than all the other movies on this list haha]
6. American Psycho (2000)
American Psycho is a cult classic in Wall Street movie history. Starring Christian Bale, the film centers around the life of Patrick Bateman, a young, successful investment banker who also happens to be a serial killer. As the story unfolds, Bateman's growing obsession with his own vanity, materialism, and status lead him down a path of increasing violence and hysteria. Based on the 1991 novel by Bret Easton Ellis, this is a film that is as unforgettable as it is frightening.
7. Arbitrage (2012)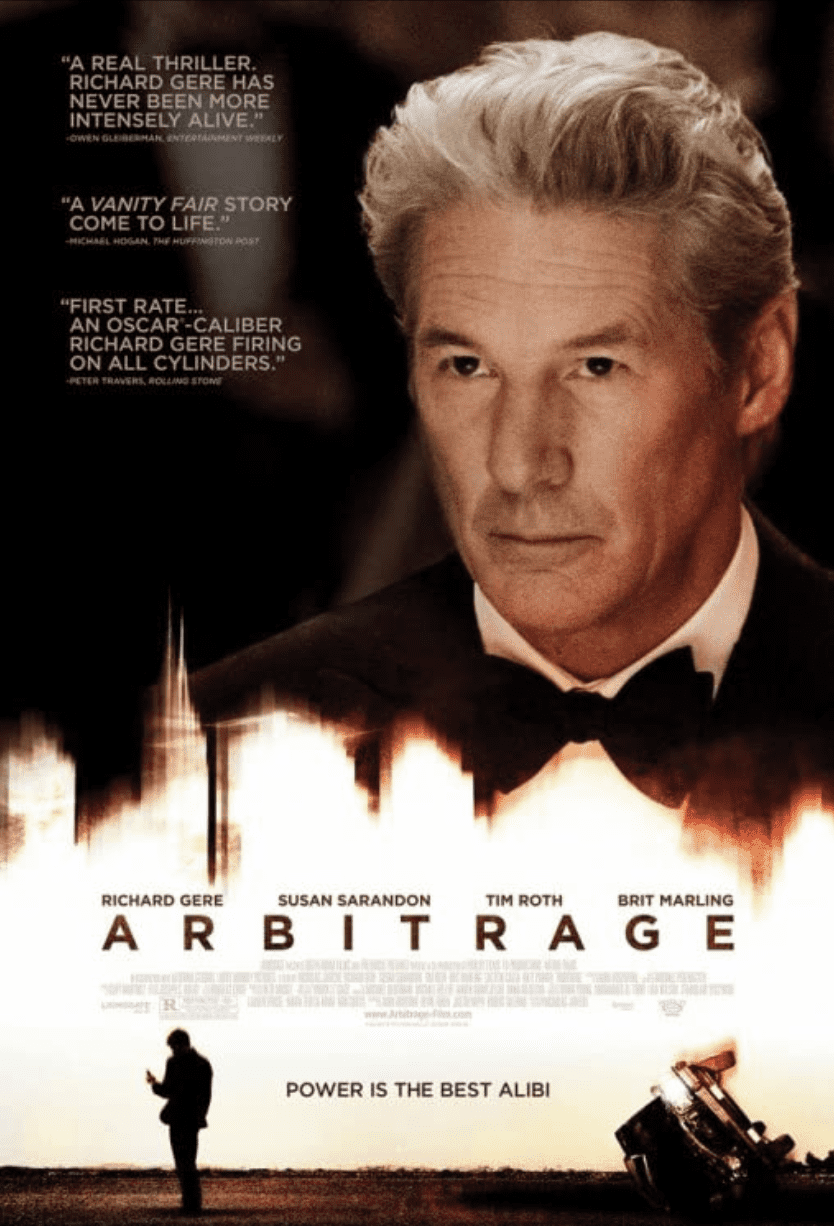 Arbitrage is a 2012 film that tells the story of Robert Miller (Richard Gere), a wealthy and successful hedge fund manager, who tries to complete the sale of his trading empire before his illegal activities are uncovered by the authorities. Though Miller is the man who has it all, as the deal approaches he is faced with a series of personal and professional crises that threaten to destroy everything he has built. Though this film isn't as well known as many others on this list, it's a thriller that you shouldn't overlook.
8. Equity (2016)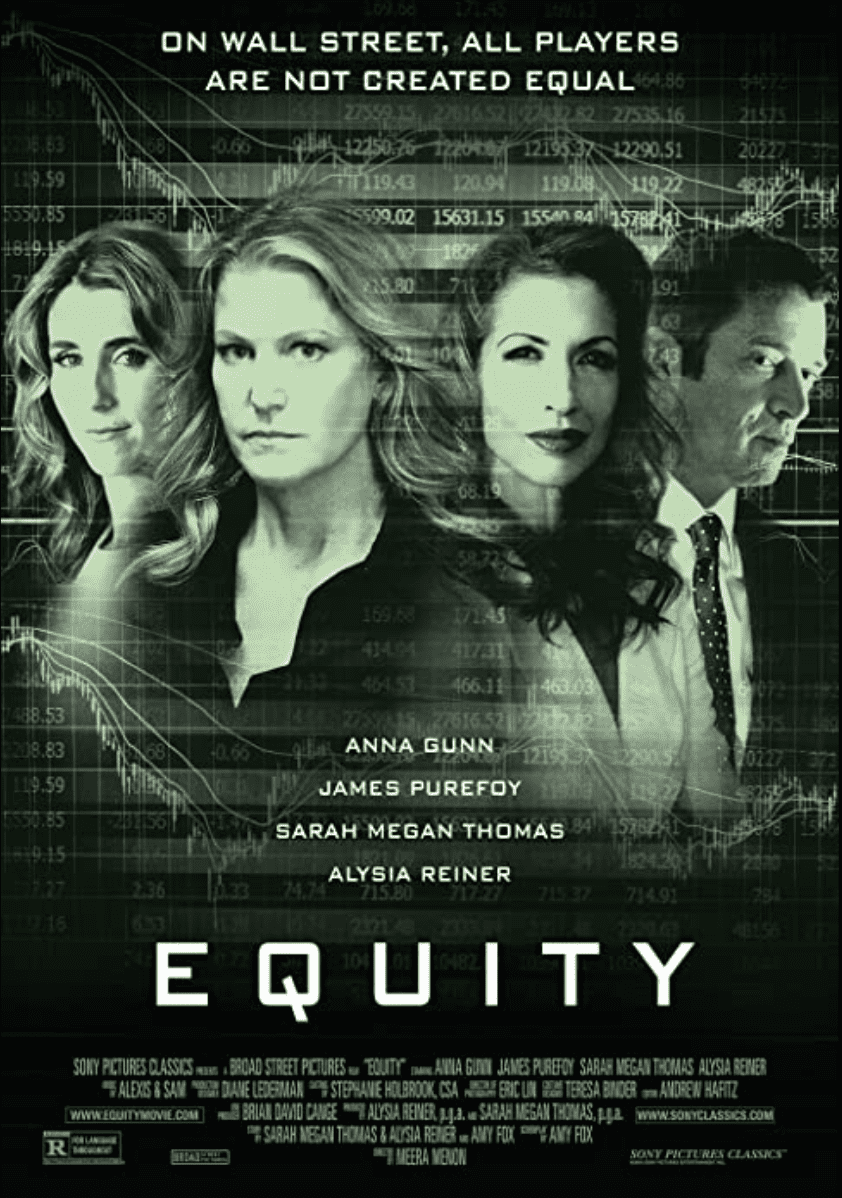 Equity follows the story of Naomi Bishop (Anna Gunn), a senior investment banker who is trying to close the biggest deal of her career. Unfortunately, Bishop's ambitions and morals are put to the test after a younger colleague (Sarah Megan Thomas) uncovers information that threatens to stop the deal in its tracks. Filled with deception, betrayal, and the quest for power, Equity explores the theme of gender discrimination and the unique challenges that women face in the world of finance.
9. Inside Job (2010)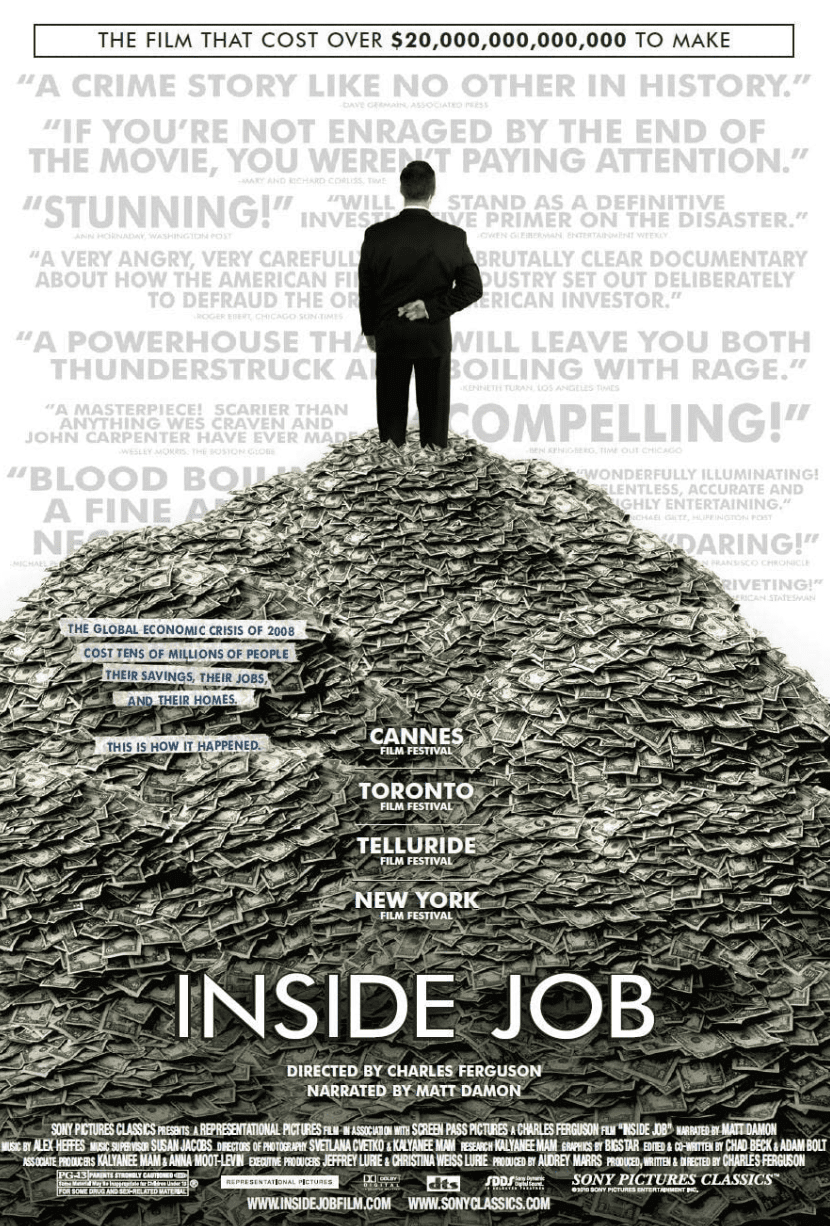 Though this movie is technically a documentary, it was too good not to be included on this list. Inside Job investigates the causes of the 2008 global financial crisis and the role that Wall Street played in the events leading up to it. The film features interviews with key financial figures, politicians, and academics, and provides a comprehensive overview of the conflicts of interest and corruption that allowed the crisis to occur. If you want an eye-opening look at the greed and deception that led to one of the worst disasters in financial history, then Inside Job is the film for you.
10. Boiler Room (2000)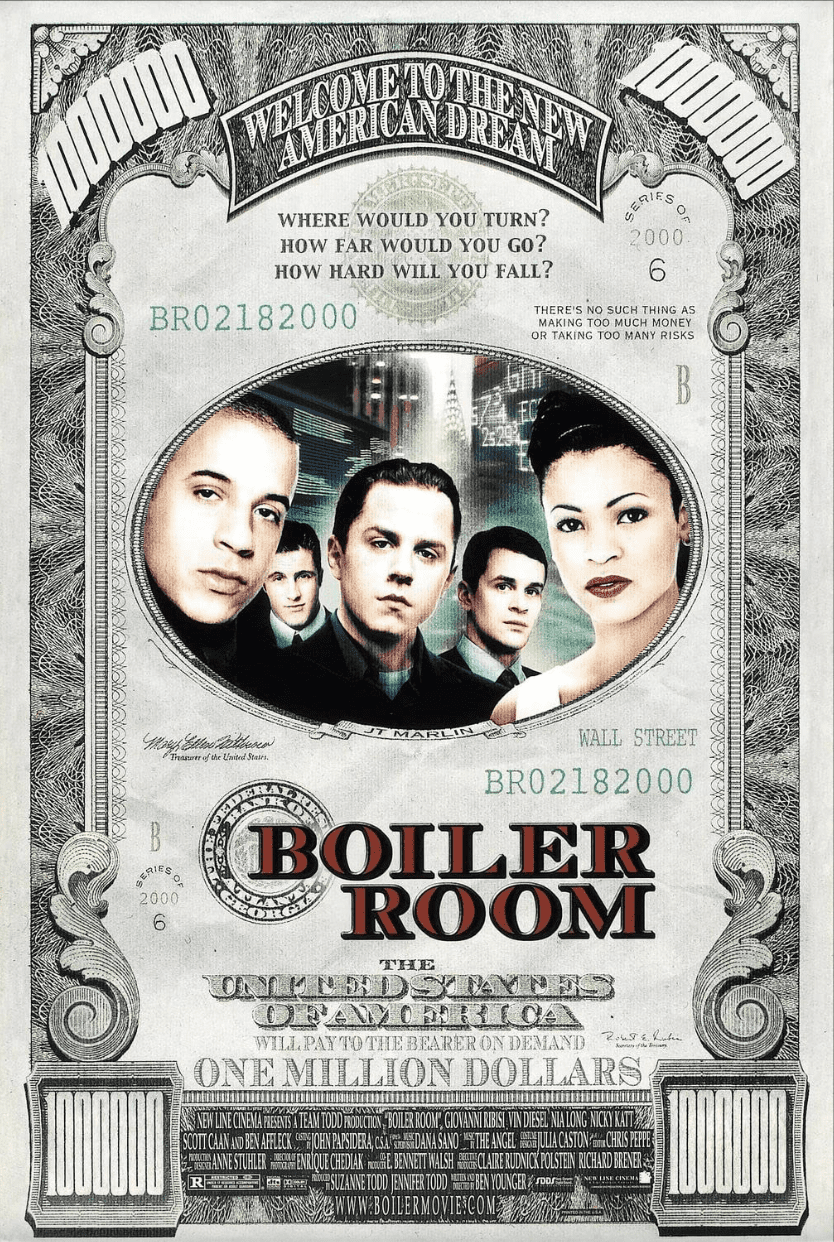 Boiler Room tells the story of Seth Davis (Giovanni Ribisi), a young man who is recruited to work at a Long Island-based brokerage firm, J.T Marlin, in hopes of impressing his disappointed father. As Seth becomes more successful and begins earning more money, he starts to uncover the illegal and unethical practices of his firm. Highlighting the cut-throat nature of the brokerage industry in the 1990s, Boiler Room is an exposé on the downsides of easy money.
11. Rogue Trader (1999)
Rogue Trader is a 1999 film based on the true story of Nick Leeson (Ewan McGregor), a rogue trader who caused the collapse of Barings Bank in 1995. The film follows Leeson's rise through the ranks from a lowly clerk to the head of the bank's Singapore office. Unfortunately, as his success grows, so does his desire to make even more money. The film explores the themes of greed, deception, and the consequences of taking too much risk.
12. The Wizard of Lies (2017)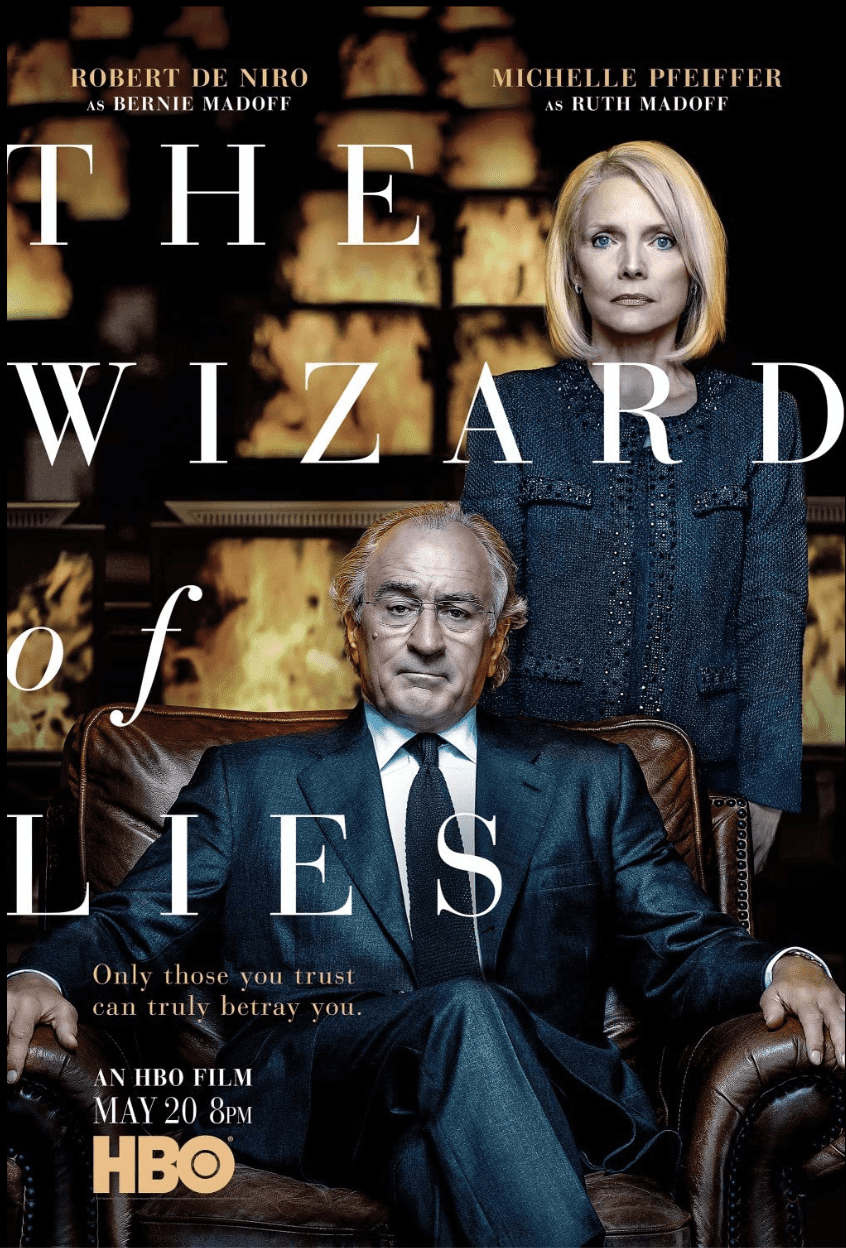 If you ever wanted to know the full story of Bernie Madoff, the orchestrator of the largest Ponzi scheme in U.S. history, then this is the film for you. The Wizard of Lies follows Madoff's (Robert DeNiro) rise to power and eventual downfall as his Ponzi scheme is uncovered. The film explores the impact of Madoff's deception on his family, employees, and investors, and how their financial lives are ruined by his actions. If you want to better understand the human cost of financial fraud, then check out The Wizard of Lies.
13. Other Peoples' Money (1991)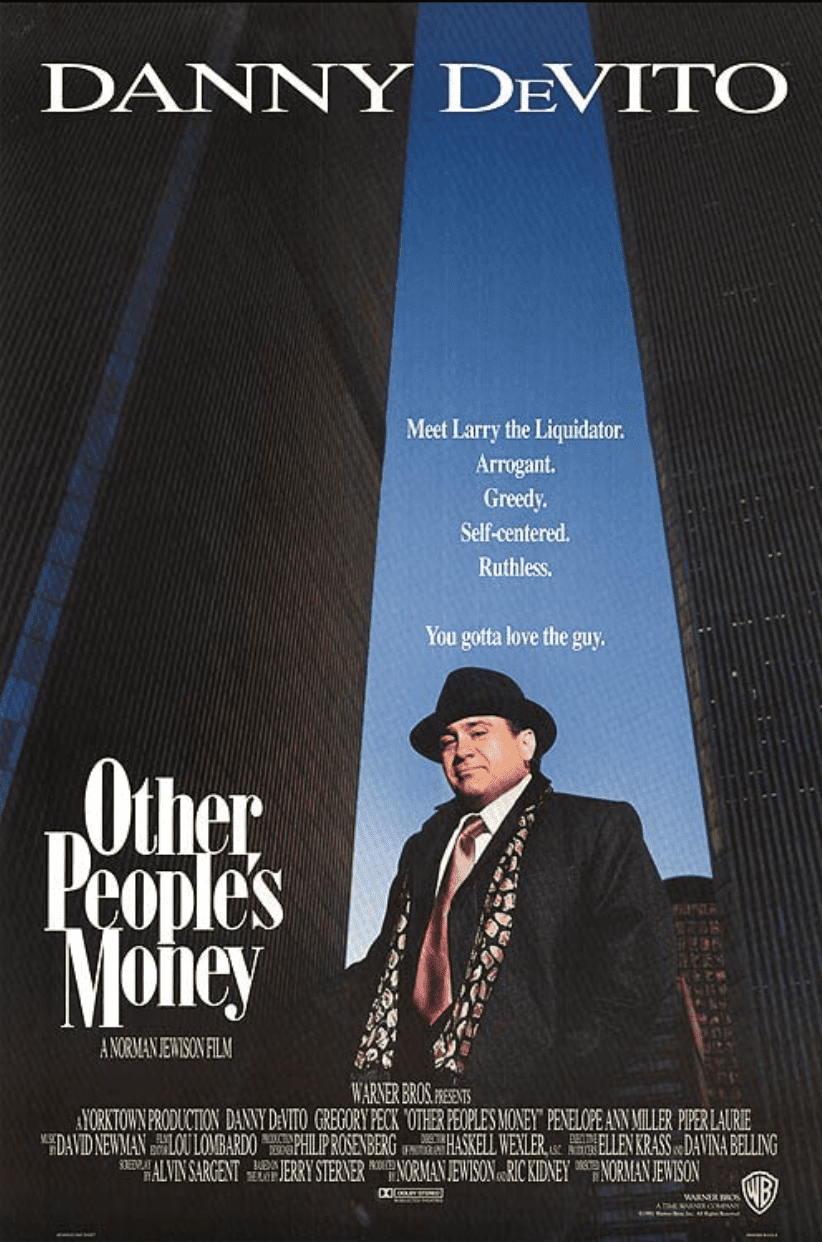 Starring Danny DeVito, Other People's Money tells the story of Lawrence Garfield (aka "Larry the Liquidator"), a tough corporate raider, and his quest to take over New England Wire and Cable, a small family-owned company. Andrew Jorgenson (Gregory Peck) is determined to keep New England Wire and Cable independently-run and out of the hands of Garfield. In the conflict that ensues, the film demonstrates what happens when money and power come up against family and community.
The Bottom Line
If you want to learn more about the financial world, the 13 movies listed above are a fantastic place to start. Not only will you get a better perspective on the many ways that money can impact our lives, but you'll also have a deeper understanding of financial culture and the films that helped to define it.
Until next time, thank you for reading!
If you liked this post, consider signing up for my newsletter or checking out my prior work in e-book form.
This is post 332. Any code I have related to this post can be found here with the same numbering: https://github.com/nmaggiulli/of-dollars-and-data
---