When I was a kid I used to love playing a computer game called Age of Empires II: The Age of Kings. For the uninitiated, Age of Empires was a real-time strategy game where the goal was to gather resources, build an army, and defeat your opponent in battle. Here is a screenshot showing one player's settlement and resource allocation (along the top of the screen):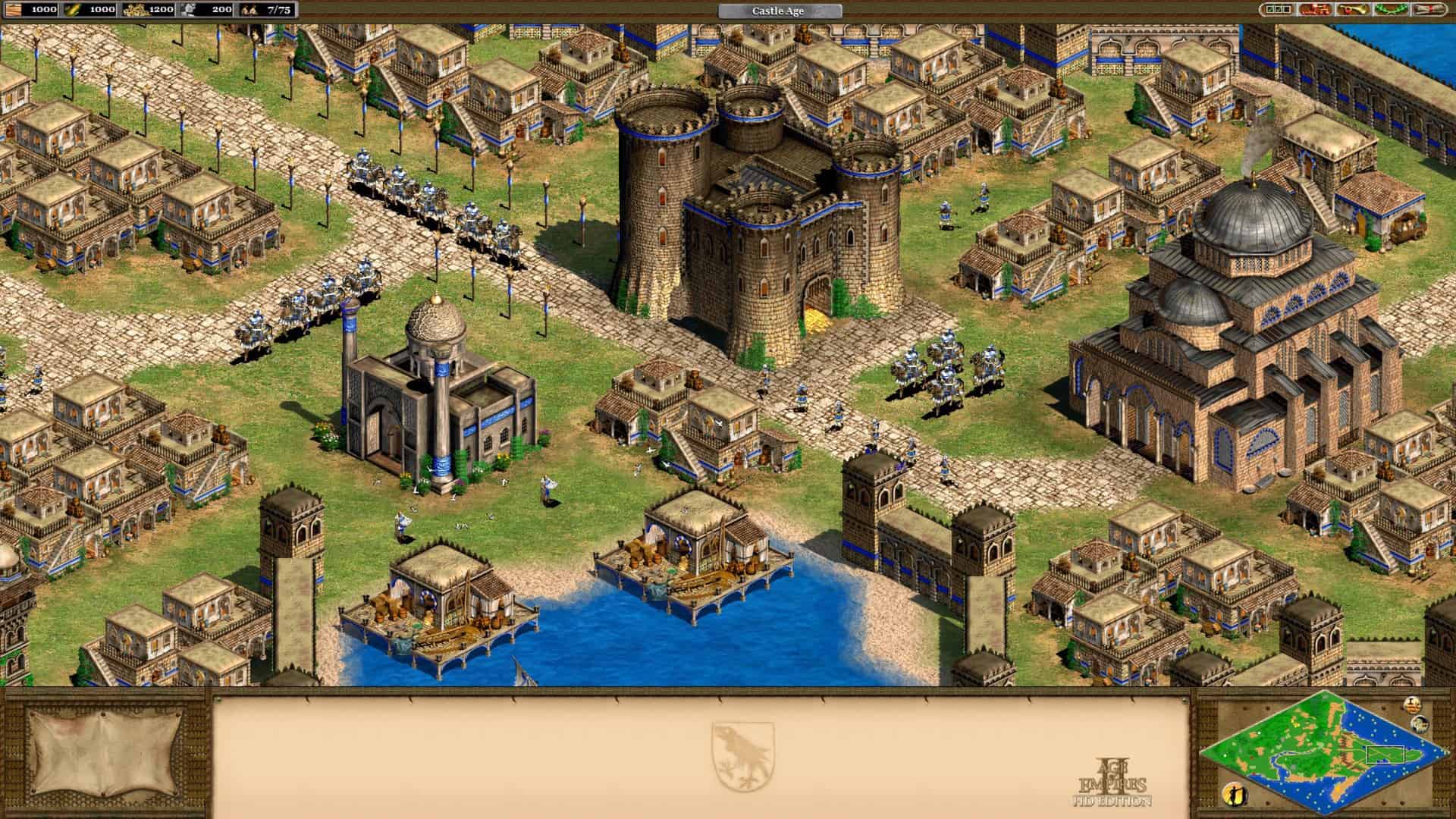 The gameplay was fantastic because it combined action-adventure with fast-paced decision making. It wasn't just a war game, but a strategy game as well. And I enjoyed playing the game for a long time until…I found out about the cheat codes.
Learning the cheat codes for Age of Empires II fundamentally changed my relationship with the game. No longer did I have to worry about scarce resources. For example, if I typed "lumberjack" into the chat screen and hit enter, my wood resources would instantly increase by 10,000. No more waiting to gather it. The same was true for everything else.
I will admit that when I first started using the cheat codes it was the most fun I ever had playing the game. I built massive armies and indestructible settlements unlike any I had ever built before. I surrounded my castles with hundreds of bombard towers that rained down an endless wall of cannonballs upon my enemies. My computer opponents didn't stand a chance. I had become an Age of Empires god.
But as much as I loved this new found power, I eventually got bored of it. After a few weeks of assembling unbeatable coalitions, I stopped playing the game altogether.
I was reminded of this experience when a friend recently asked me what I would do if I was given $10 million. Would I quit my job? Would I travel the world? Would I alter my lifestyle?
After thinking about it for a little bit I told him that I wouldn't change a thing and would donate most of the money. Yes, I would pay off my immediate family's debts (mortgages, student loans, etc.), but after that, I would give the rest away. I know you probably don't believe me, but my reasoning is quite simple. I have come to the conclusion that the possible negative consequences of a large windfall (especially an unearned windfall) aren't worth the benefits.
Don't get me wrong, this isn't true for lots of people. If you are struggling financially, accepting $10 million is an obvious decision. However, if you are not struggling, I would think long and hard before taking the money. Yes, the data suggests that large windfalls tend to be positive events for most people because they usually increase life satisfaction (but not necessarily happiness). However, what is less often discussed are the possible downsides of these windfalls.
Yes, you can buy nicer things, but how will the money affect your motivation? How will it affect your family and friends? How will it affect your ability to form new relationships? As far as I am concerned, having $10 million at 31 is the financial equivalent of a cheat code. Yes, the benefits are obvious, but there are all sorts of hidden costs that could arise as well.
It's hard to imagine how anything bad could happen from having more wealth, but money has a way of changing people in unforeseen ways. Consider the story of Jack Whittaker who went from a church-going family man to an offensive, alcoholic womanizer after winning a $314 million jackpot (the largest in American history).
It's one of the saddest lottery stories I have ever heard because Jack Whittaker was rich before he ever won the lottery and ruined his life. He lost himself for money he didn't need. People intuitively understand that this is a possibility, which is why they tend to hold onto their identities and social relations after receiving a major windfall.
However, even if you can manage to retain your identity after a big win, those around you may not be able to. Sandra Hayes, a child services worker from Missouri, learned this the hard way after splitting a $224 million jackpot with her coworkers:
I had to endure the greed and the need that people have, trying to get you to release your money to them. That caused a lot of emotional pain. These are people who you've loved deep down, and they're turning into vampires trying to suck the life out of me.
These effects aren't just limited to your friends and family either, but also your larger community. For example, research from the Federal Reserve Bank of Philadelphia found that "the dollar magnitude of a lottery win of one neighbor increases subsequent borrowing and bankruptcies among other neighbors." Keeping up with the Joneses' is alive and well.
But, aside from these risks, think about how this money would affect how you view yourself. Do you really want to be the person who took the easy route in life? The person who got lucky? Or do you want to build an empire of your own? As someone who has had their fair share of both in life, I can tell you that building your own thing is infinitely more satisfying.
I raise these points because too often I've seen people chasing riches for riches' sake. And many of them (myself included) didn't stop to think about what they would do if they actually got those riches. I came to this realization when I was 27 years old while working a job that provided incredible pay, but less personal satisfaction.
While staying there would have gotten me to a much earlier retirement, I realized that I didn't know what I would do once I got to that early retirement. In that moment I decided that the extra money wasn't worth it. I started this blog and changed my career. I gave up the extra pay to work on something I could enjoy for the foreseeable future.
This change in my thinking has also influenced my beliefs on personal finance. This is why I now encourage lifestyle creep (at least a little) and have warned against the dangers of an early retirement. When I was 23 years old I would have suggested the opposite, but time has a way of changing you. It has a way of showing you that the journey is far more important than the destination, that the process is far more important than the outcome.
So if you feel like you've been going too hard for too long, take your foot off the gas pedal a little bit. Work a little less. Spend a little more. But, whatever you do, don't win the game too early. Thank you for reading.
If you liked this post, consider signing up for my newsletter.
This is post 246. Any code I have related to this post can be found here with the same numbering: https://github.com/nmaggiulli/of-dollars-and-data
---